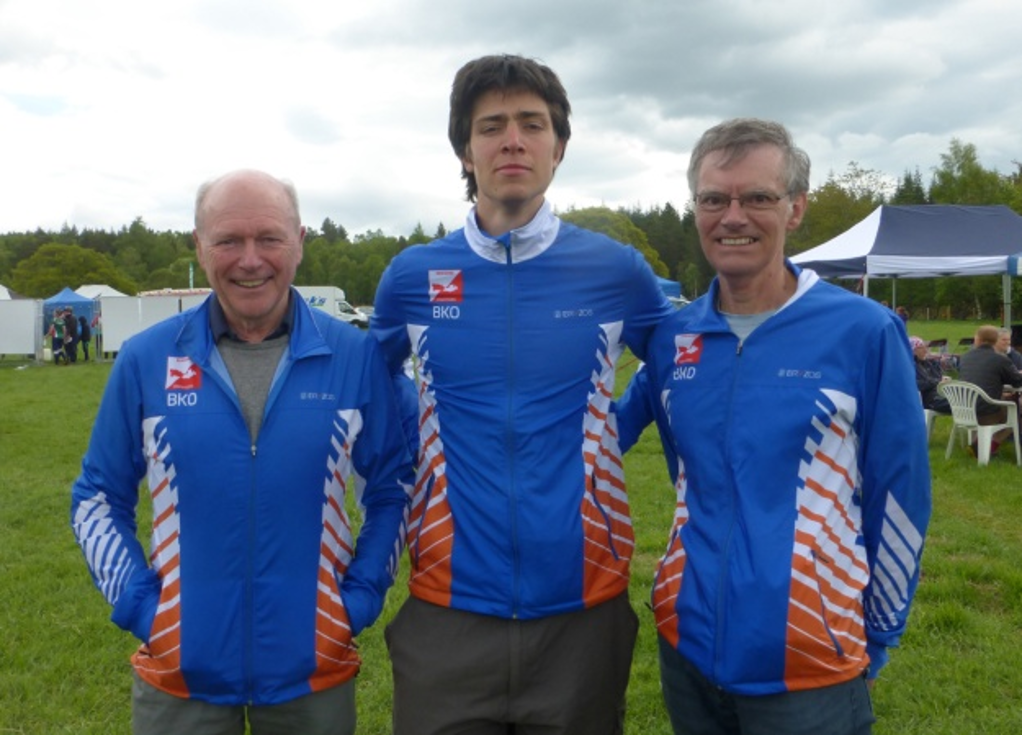 BKO Club Clothing
Berkshire Orienteers has recently introduced a range of modern sports clothing, very smart bespoke designs in our club colours, from Bryzos, a major Bulgarian international supplier of orienteering clothing.  All items are available to special order, plus limited stock of some items.
Club O Top

Modern design, slim cut, summer weight. Cool in summer, also works well with a base layer underneath for all-seasons use. Washes well without shrinkage, retains all the colour fastness. The tiger stripes give a real wow factor, gaining compliments from other clubs.

Summer Jacket

 

A neat-looking outer jacket, good for warm-up and cover at events. Single layer material, woollen cuffs, blue central zip, good value. Helps other members to recognise you at events !

Winter Jacket

 

A 3-layer softshell jacket, perfect for all-year round use. The fabric is breathable and abrasion resistant, with a PU membrane to remove perspiration to the exterior. Waterproof and windproof, regular cut with close fit to provide warmth, plus white zip, two side pockets and useful small chest pocket. This is the go-to jacket for regular orienteers, very smart styling, it really suits the club colours and style.
Sizing 
All Bryzos clothing is cut quite tight by UK standards, particularly the Top. Sizing information is available on www.bryzosport.com/size-chart. Most people buy one size up on jackets, and one or even two sizes up on the Top. Many women buy the Unisex (Men's) sizes – not just in our club – so be comfortable with those if they look right. If you're wondering whether a particular size would be right for you, we can put you in touch with a member who has that size, and you can arrange to meet them at an event for try-on.
Stock
The club keeps a very small stock of the main sizes used for Tops and Summer Jackets. They may be used for try-on. We do not stock Winter Jackets. A list of current stock items is kept on this site.
Ordering 
If you want to order an item, or try on one in stock, please, mail clothing@bko.org.uk with your chosen sizing. We order in batches, to reduce delivery charges. Delivery timescale is around 6 weeks from order placement with Bryzos, we anticipate about three order cycles each year.
2019 Prices
O Top - £25
Summer Jacket - £29
Winter Jacket - £49
These prices each include a subsidy from the Club. Bryzos clothing represents excellent value for money compared to other major suppliers.
No deposit required on order. Full payment must be made to the BKO club bank account on delivery to the UK and before collection, details provided after order.